Research area
Mission
ALMA is an analytical laboratory active in the fields of conservation science, cultural heritage science and technical art history. Combining natural sciences, art and art history, it pursues the deepening of knowledge of painting materials and techniques. The obtained knowledge is integrated into a complete evaluation of painted artworks with respect to their origin, age, and authenticity. ALMA Laboratory develops original methodological approaches and interprets the results in the context of art history and history of materials technology.
In ALMA, the popular term "interdisciplinarity" is understood not only as a mere cooperation of professions, but as a higher degree of coordination and team work with numerous interactions and overlaps. Their mediation was one of the founding ideas of ALMA. Thanks to the interrelation of knowledge from the fields of historical art technology and advanced instrumental analysis, ALMA is able to interpret scientific results in the language of those for whom they are intended - restorers, conservationists, historians. This opens up a new way of mutual understanding, which leads to original and surprising findings.
Research area
The main research focus of the laboratory is the art of painting, which includes easel paintings, panel paintings, polychrome sculptures and reliefs, as well as wall paintings. These groups of artworks are technologically related and, in the past, their respective development was influencing each other. Book illuminations stand somewhat aside, both due to the support (paper, parchment, leather) and to substantial differences in the painting technique.
Although the instrumental equipment of the laboratory allows to analyse numerous other objects (stone, ceramics, glass, metal, etc.), the paintings, paint layers, colours and pigments represent the main research area of ALMA. A credible analysis based on state-of-the-art instrumentation in combination with the knowledge of context is the basis for correct interpretation of the painting technique, dating or provenance of the artwork.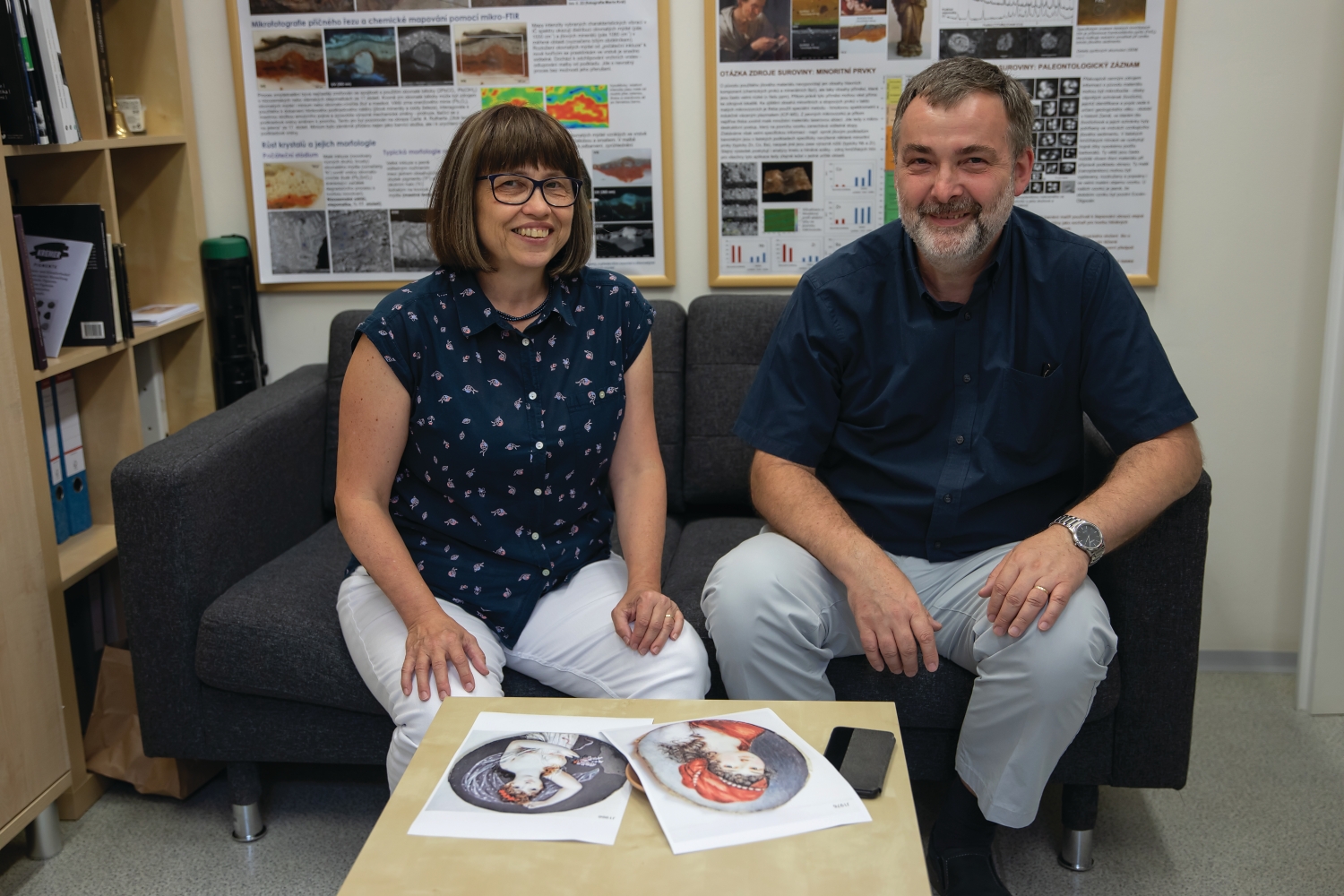 Janka and David Hradil